Save Time and Money with College Courses from Sophia
Take courses that transfer to Alabama State University for just $99/month
Alabama State University and Sophia are partnering to provide you with an education that exceeds your expectations. Alabama State University has teamed up with Sophia to help you complete your degree more quickly and affordably. We're excited to work with Sophia in an effort to provide more flexible opportunities for you to earn college credit. Available anytime, anywhere, and accessible by most any device, Sophia's self-paced courses let you earn general education credits on your schedule.

View the course chart below to find the right courses that will help you complete your degree with the assistance of your advisor. For questions or assistance regarding obtaining credit for courses, please contact the Registrar's Office at (334) 229-4757 or by email Registrar@alasu.edu.

Please note: You MUST get approval from Alabama State University advisor Kimberly Rogers (krogers@alasu.edu) (334-604-9024) before you enroll in courses through Sophia.
or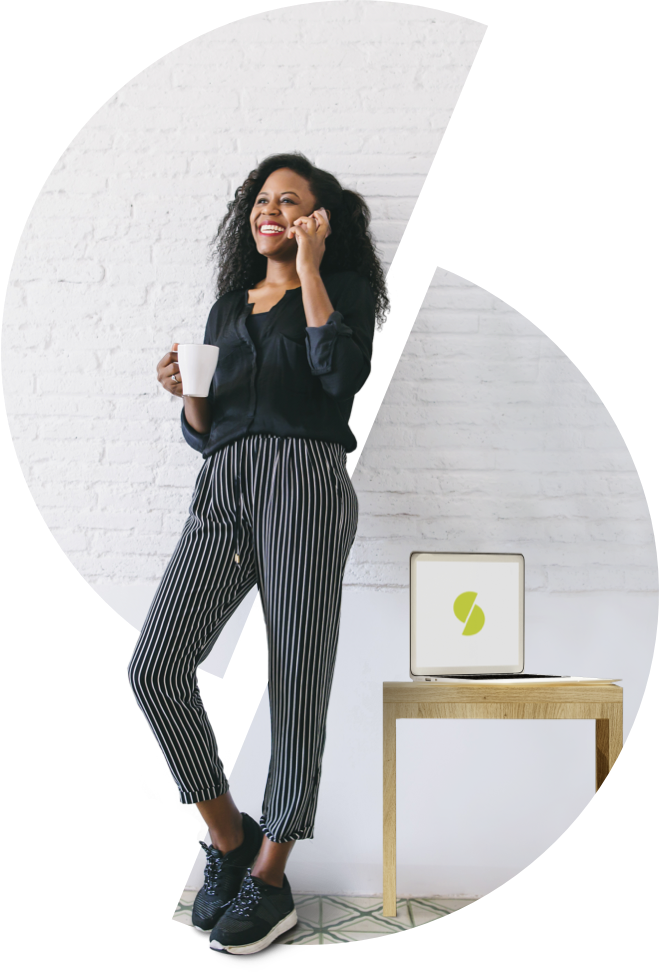 How It Works
Here's how Sophia works with your degree at Alabama State University.
01
Try Sophia for Free
Get started with a free trial and experience Sophia's smart, user-friendly courseroom. Sample as many of our college-level online courses as you'd like, get to know the instructors, and see if Sophia is right for you.
Tour the courseroom
Meet the instructors
Take the first quiz
Try for Free
You can skip this step and Become a Member right away.
02
Become a Member
Save time and money earning your degree when you become a Sophia member. Our online and on-demand courses help you knock out your general education requirements fast and on your terms.
Gain unlimited access
30+ on-demand courses
Only $99 a month
03
Take Courses
Take one or many of our highly-rated courses. Complete all the required assessments with an overall score of 70% or above and go onto the next one.
Take as many (or as few) as you want
Go at your own pace
Courses are pass-fail
04
Transfer Credit
When you complete a course, Sophia will send you a congratulatory email letting you know we automatically sent your transcript to Alabama State University.

Membership Plans & Pricing
Try any course for free and when you're ready, choose a membership plan to get unlimited access to 30+ courses.
1 Month
You want to work quickly through one or two courses.
$99
4 Months
You want to knock out several gen eds over a few months.
$299
Best deal
12 Months
You prefer to work through courses at a slower pace.
$599
Courses
Select from Sophia courses that fit your degree program at Alabama State University.
Need help finding the right options? Contact a Sophia Learning Coach.
1-800-341-0327
Sophia Courses
ASU Courses
Sem Credits
Rating
Business

MGT 255 Business Law/Legal
3

6666
Communications

ENG 131: English Composition I
3

10554

ENG 132: English Composition II
3

5514

CMS 205: Public Speaking
3

4355
Computer Information Systems

CIS 205: Intro to Comp. Info. Systems
3

22228
Humanities

PHL 464: Ancient and Medieval Philosophy
3

3857

ART 201: Art History Survey I
3

26116

ART 202: Art History Survey II
3

10406

PHL 364: Introduction to Ethics
3

21935
Management

MGT 201: Business Orientation
3

24220
Math and Science

BIO 127: General Biology
3

28954

MGT 202 Business Statistics I
3

29354
Social Science

PSY 251: General Psychology
3

9813

SOC 110: Introduction to Sociology
3

3125

ECO 251: Principles of Macroeconomics
3

3359

ECO 252: Principles of Microeconomics
3

2033

HIS 251: History of the U.S. I
3

33

HIS 252: History of the U.S. II
3

14
Other Courses

**Only available for INCOMING FRESHMEN, DUAL CREDIT students, and ATHLETES**
3

14822

ACT 214: Fundamentals of Financial Accounting I
3

19109
Other Sophia Courses
Alabama State University has not formally confirmed credit transfer for these courses. Please contact the school for approval.
Sophia Course
Category
Credits
Rating

Humanities
3

2158

Business
3

918

Math
4

1385

Career Success
3

327

Math
3

28638

Career Success
3

21970

Humanities
3

811

Career Success
1

39865

Science
3

19333

English and Communication
3

3895

Math
2

4794

Science
1

267

Career Success
1

1610

Career Success
1

331

Science
3

1771

Science
1

145

Math
3

3774

Computer Science and IT
3

532

Science
3

4537

Computer Science and IT
3

769

Computer Science and IT
3

2051

Computer Science and IT
3

9520

Science
3

26

Science
1

2

Business
3

4147

Math
3

199

Business
3

12872

Business
3

3502

Business
3

22793

Language
3

1092

Language
3

179

Career Success
1

18602

Social Science
3

939

Social Science
3

109

English and Communication
3

26175

English and Communication
3

11021

Career Success
3

229

Career Success
3

414
The Sophia Experience
А different way to learn. A smarter path to success.
Reviews
Our students love the freedom, flexibility and support we offer. See what they're saying about Sophia's courses.